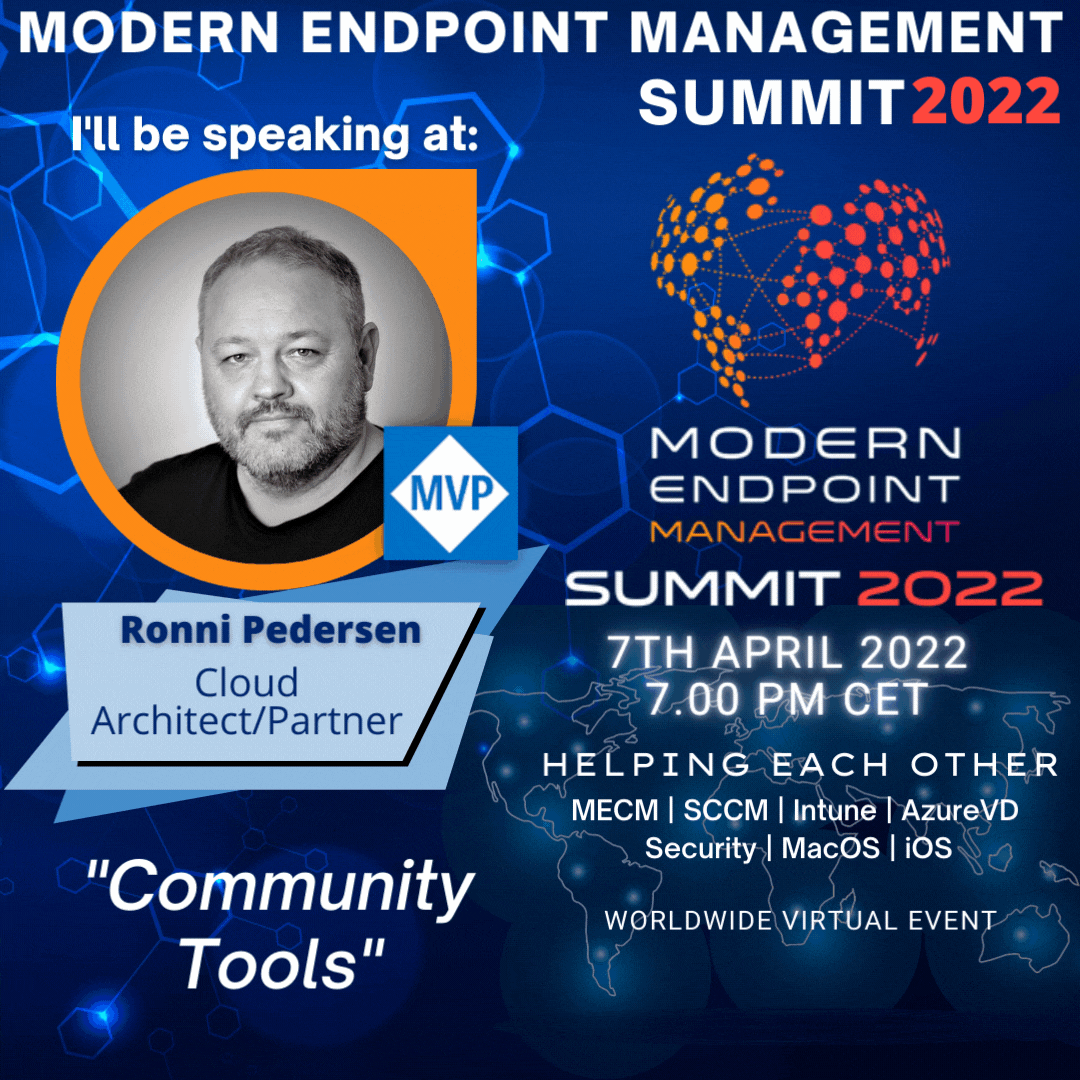 Next month it is time for the community-driven conference Modern Endpoint Management Summit 2022.
I have the huge pleasure of speaking at this community-driven event. I am co-presenting a session together with Jörgen Nilsson, our session is scheduled for Thursday 7th April 2022 at 19.00 (CET) and our topic is:
The session abstract:
Microsoft Endpoint Manager has a great community, one of the best if you ask me! During this demo heavy session we will highlight some of the best and new cool tools that are available in the Endpoint Manager Community. Using some of these tools in your daily work will hopefully save you time and make your life as a Endpoint Manager admin easier.
You can still register for free and attend, via the website here: https://endpointsummit2022.vfairs.com/
The event has 18+ sessions given by many well-known speakers in the community and I'm honored to be one of them. See the full listing of speakers and the full agenda here.
What is Modern Endpoint Management Summit 2022:
A live experience with participants from all over the world
A unique opportunity to connect and network with interesting contacts.
Be an early adopter of the changing world and especially with the latest market trends and developments
Scroll through different solution booths and get to know the solutions of our sponsors
Connect and ask questions to experts or collaborative environment
Explore among the topics that will be covered, such as Intune, Powershell, Autopilot, Azure AD, Endpoint analytics (and many more).
Definitely this event will be a great learning and help in your career.
The conference is free for everyone to attend.
/Enjoy