Today, I had the pleasure of speaking at the Nordic Virtual Summit 4th edition.
I delivered a joined session with my good friend Jörgen Nilsson, about "Streamlining Your Update Experience using Windows Update for Business".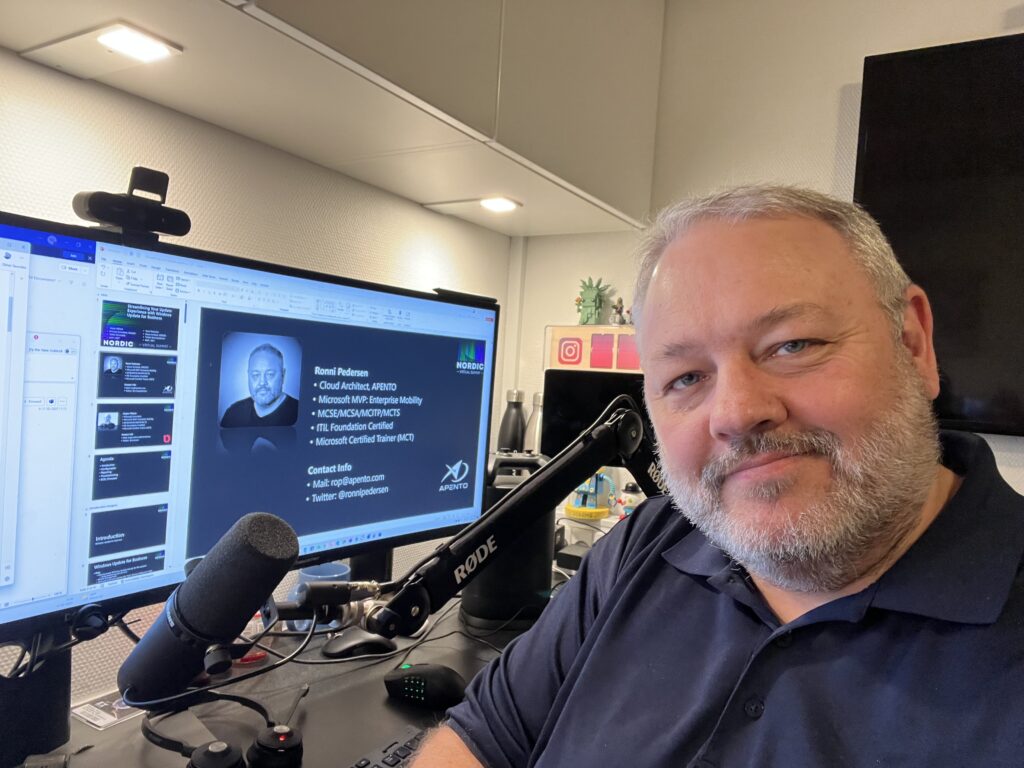 We had +950 registered users for this online event, and we had about 700 attending our session. That's really cool!
If you did attend the session but forgot to take notes, the slides from our session has been shared on my GitHub repository here: https://github.com/ronniped/Slidedecks
Later today, slides from all sessions will be share here: https://github.com/NordicVirtualSummit/4thEdition
About Nordic Virtual Summit
The Nordic Virtual Summit is a project born out of a passion for community events and the lack of physical meetups during Covid-19. Some of the largest Endpoint Management User groups in the Scandinavian countries got together to make this new virtual summit a reality. Though it was and is in no way meant to as an event exclusively for Scandinavians.
More information: https://nordicvirtualsummit.com/
That's it for now!
/Enjoy