hombre soltero como se escribe en ingles Today I got a call from a customer that was playing around with OSD in System Center Configuration Manager and the Microsoft Deployment Toolkit (MDT). He wanted to know where he could find a list of all the Time Zones Names, so he could change the default "Pacific Standard Time" to something else. But where can you find a list of all the "TimeZoneName"?
Instead of using some old reference list on TechNet or MSDN, you can simply use the good old online dating app iphone Time Zone Utility (Tzutil), that can be used to view and manage available time zones.
http://biblioteka-chrzastowice.pl/marysja/7423 You can run Tzutil from a command prompt, to get a list of all the options:
you can try this out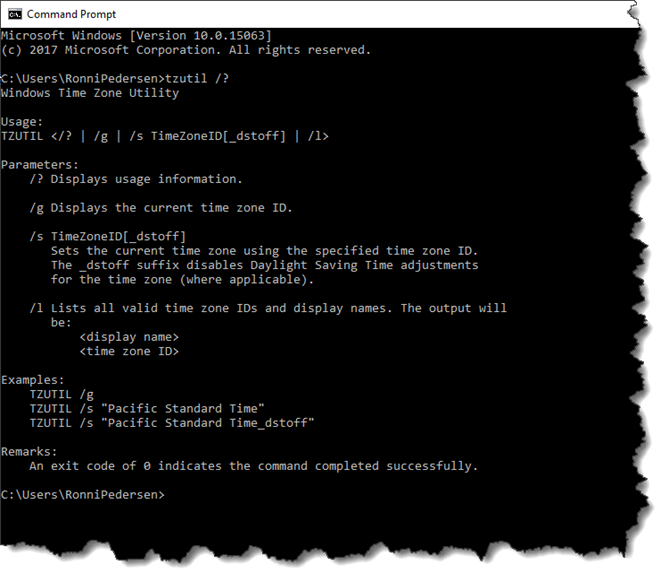 site de rencontre pour moins de 18 ans The following example displays the current time zone.
look at this now tzutil /g
rutinas para ligar mujeres

http://emilymarchblog.com/maglayd/1615 The following example lists all available time zones.
tu conocer gente tzutil /l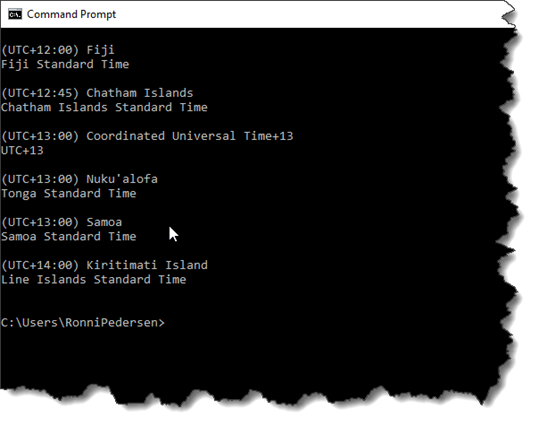 Tzutil Command-Line Reference:
https://technet.microsoft.com/library/hh825053.aspx
That's it… Enjoy!