With the release of Windows 10, more and more customers are starting to move from the traditional KMS based activation model to Active Directory-based activation (ADBA).
In a single domain environment, the setup process is really simple, and a complete step-by-step guide can be found here: https://technet.microsoft.com/en-us/library/dn613828.aspx.
But if you're using a multi domain setup, you might see this errors when you try to Activate online.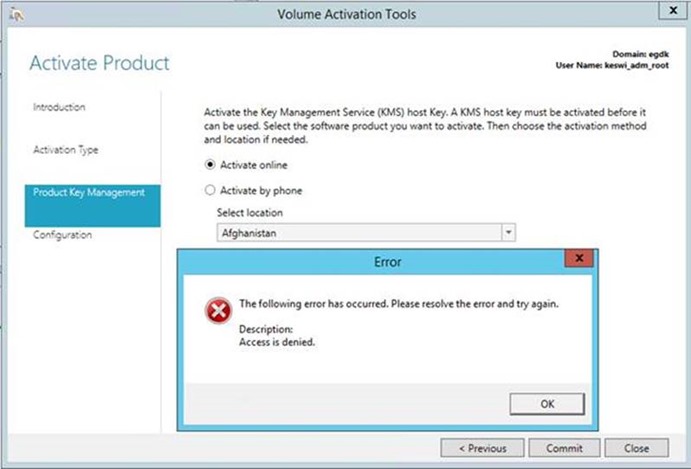 In this specific scenario, we had the KMS server installed the child domain, and new servers in the forest root domain was activated using a MAK key. This is not supported if you want to use the Volume Activation Tool to either configure KMS or ADBA on the server.
Here is a brief overview over the setup: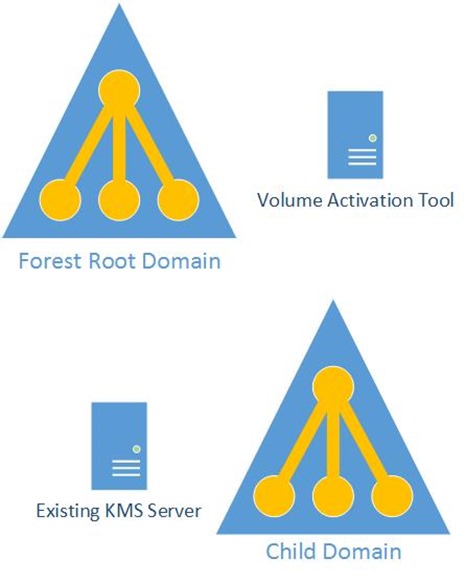 To solve this problem we manually added the SRV record for the KMS host in the child domain to the DNS Servers in the forest root. This allowed new servers in the forest root to be registered and activated correct using the a KMS key.
This solved the problem and the ADBA wizard could complete without any issues.
/Enjoy