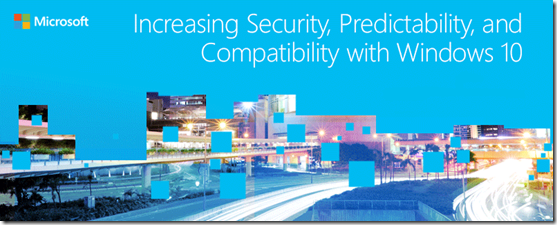 What's new in Windows 10 Enterprise: Increasing Security, Predictability, and Compatibility
Experience the most innovative and reliable Windows yet! Windows 10 brings increased stability and predictability to your organization, while minimizing risk. Attend this free one-day training event to explore new servicing, security, and management features that enable corporate data access across devices and platforms while allowing you to maintain control over those devices.
Join Microsoft MVP Ronni Pedersen and learn to:
Help ensure application compatibility with new and legacy LOB apps with Microsoft Edge and IE 11.
Implement security and identity capabilities through Microsoft Azure Active Directory, Hello/Passport, Device Guard, Enterprise Data Protection, as well as Multi-Factor Authentication.
Get hands-on with Windows as a Service by managing Current Branch and Long Branch scenarios.
Create and configure deployment and management packages using Microsoft Mobile Device Management and Microsoft Intune.
Join this IT Innovation Series event for first-hand experiences with real-word scenarios around Windows 10.
Option 1: Copenhagen, Denmark:
Date: Jan 11, 2016 (9:00 AM – 5:00 PM)
Registration: https://www.microsoftevents.com/profile/form/index.cfm?PKformID=0x627587537
Option 2: Aarhus, Denmark:
Date: Jan 12, 2016 (9:00 AM – 5:00 PM)
Registration: https://www.microsoftevents.com/profile/form/index.cfm?PKformID=0x628919320
/Ronni