I'm a huge fan of Microsoft Deployment Toolkit (MDT), so with the announcement of SCCM 2012 R2 adopting some of the core MDT features, I was wondering what the roadmap would be with the "LiteTouch" product.
At TechEd, Aaron Czechowski and Michael gave some of these answers, and so far it's looking good
. Here is what they shared at TechEd 2013 in New Orleans during the "What's New with Microsoft Deployment Toolkit 2012 Update 1" Session:
The preview release of MDT 2013 will be available in June 2013.
Added support for the following scenarios:
Windows 8.1
Windows Server 2012 R2
System Center 2012 Configuration Manager R2
MDT Version Comparison
MDT 2012 Update 1

MDT 2013

Windows Toolkit
Windows 7 AIK
or
Windows 8 ADK
Windows 8.1 ADK
Supported Platforms

Windows XP / 2003

Windows Vista / 2008

Windows 7 / 2008 R2

Windows 8 / 20012

Windows 7

/ 2008 R2

Windows 8 / 2012

Windows 8.1 / 2012 R2

ConfigMgr Integration
SCCM 2007 R3
SCCM 2012 SP1
SCCM 2012 R2
So what does this mean…
MDT 2013 is only supported by Windows 8.1 ADK, so with this release Microsoft has finally chosen to say goodbye to Windows XP… Not a big deal as you can just keep the old MDT 2012 Update 1 Deployment Share, but I still think it's the right ting to do…
As you can see the Deployment Workbench is 99,99% the same as with previous versions, so the adoption of this tool should be very easy. Only the version number has changed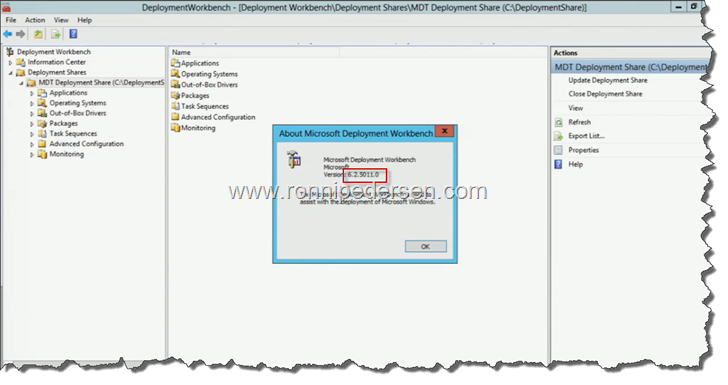 From the zero-touch view, some of the core features are being moved over to the core SCCM product (In SCCM 2012 R2), but MDT has a lot of features so not all features are available yet. It might take another release or two before we don't need the MDT integration in SCCM anymore…
Some of the built-in features that will be available in SCCM 2012 R2 preview are:
Run PowerShell Script
Set Dynamic Variables
Check Readiness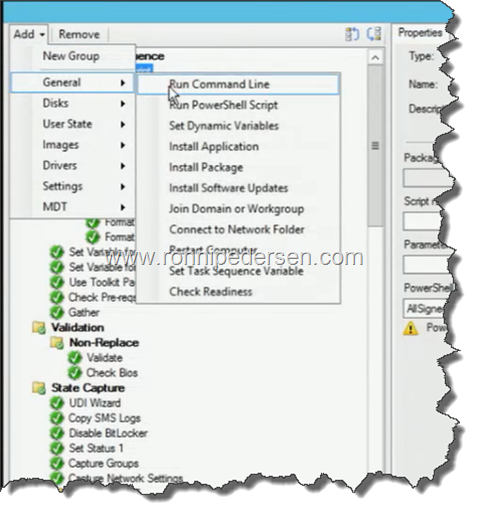 Need more information:
Sign up on the Connect site for MDT 2013 Preview to be notified when the Preview is available.
Join the Client Management connect site, and the Microsoft Deployment group on http://connect.microsoft.com
Enjoy.