If you are deploying a Cloud Management Gateway (CMG) in System Center Configuration Manager, and you are using a newly created Azure Subscription, you might see the following error when deploying the CMG:
Resource Manager – Failed to list keys for storage <name of cmg> with status code: NotFound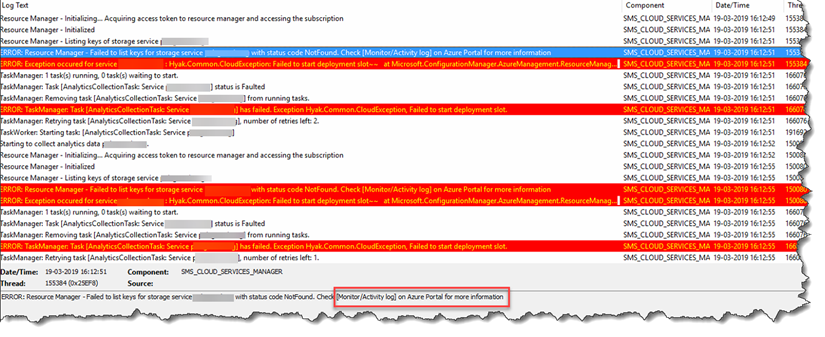 If you then navigate to the Activity log on the Resource Group for the subscription, you can see that the Microsoft.ClassicCompute resource provider is missing.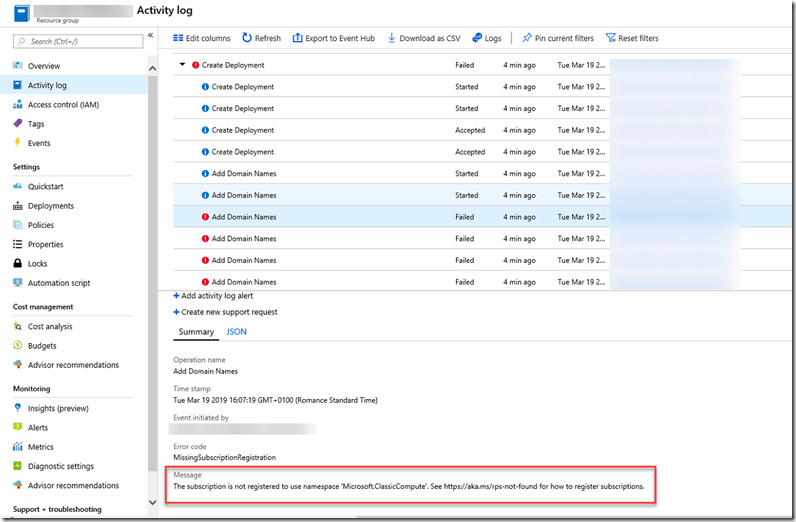 This is a recent change (to my knowledge) that will affect all new Azure Subscriptions as the Azure Team has decided that the Microsoft.ClassicCompute will be disabled on all new subscriptions.
And since the Configuration Manger CMG still requires this uses the Classic Provider, we need to enable it.
This can be done under "Resource Providers" in the subscription. Just find the Microsoft.ClassicCompute provider, and click Register.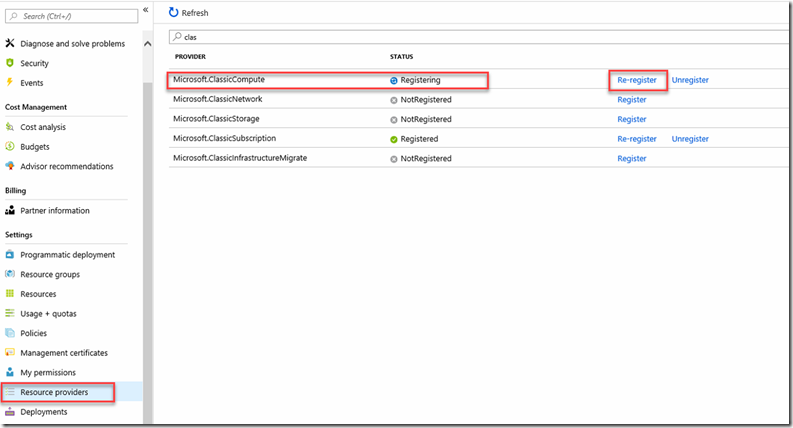 Delete the failed Cloud Management Gateway, re-create it, and everything should be just fine…

As you can in Azure, the CMG is running as a Classic Cloud Service.

That's it…
/Enjoy