Introduction
Important: This feature is only available in the technical preview for now.
Most SCCM customers are trying to limit the number of servers they need for the SCCM environment. And for many good reasons. Having a server, on each remote office to support clients can be very expensive for some customers.
Most of the workloads can be provided by other desktop clients by making them distribution points or enabling services like BranchCache or Peer Cache. But one important function that required a full server Operating Systems is the option to provide PXE boot.
So, If you have been doing OS deployment using SCCM for many years, you will most likely love this new feature that Microsoft has been working on. You can now PXE boot directly from a desktop client!
This blog post will explain how to enable and configure this new feature.
Enable Desktop clients as Distribution Points
Before we can enable PXE boot on a desktop client, we need to make it a site system, and install the Distribution Point role. In this example, I'll use a Windows 10 desktop client (PC0001), but you can use any supported client that you want to use.

Installing the Distribution Point role on a desktop, is the same as on a normal windows server.
I won't cover this in details, but if you need help, you can find more information here: https://docs.microsoft.com/en-us/sccm/core/servers/deploy/configure/install-and-configure-distribution-points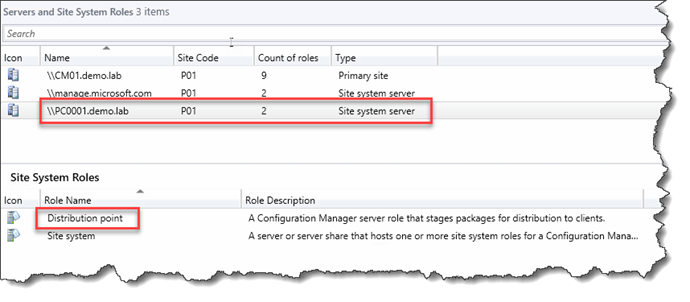 PXE Enable Desktop Distribution Points
Now that we have installed the Distribution Point role on the desktop client, we can enable PXE support.
As you can see, the UI says that "Windows Deployment Service will be installed if required", but since there is no Windows Deployment Services for a desktop operating system that won't happen.
You also have a new option. "Support IPv6 (this will stop WDS if the service is present). You need to select this option so SCCM can install a new service on the client (or server), so you don't need WDS anymore. If you don't select this option, it won't work.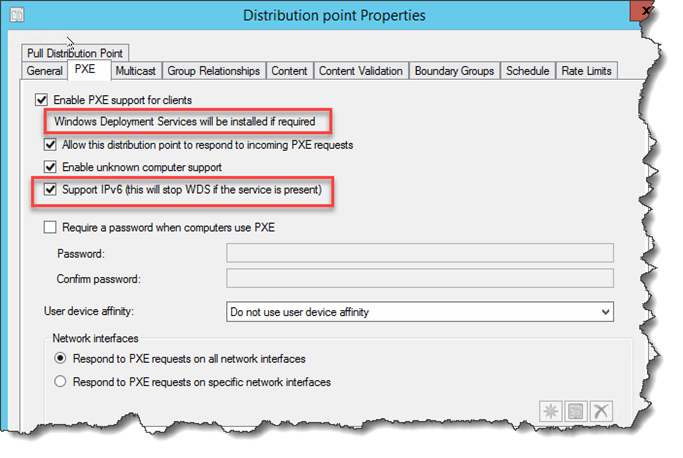 If you review the services on the client you can see the new SCCMPXE Service: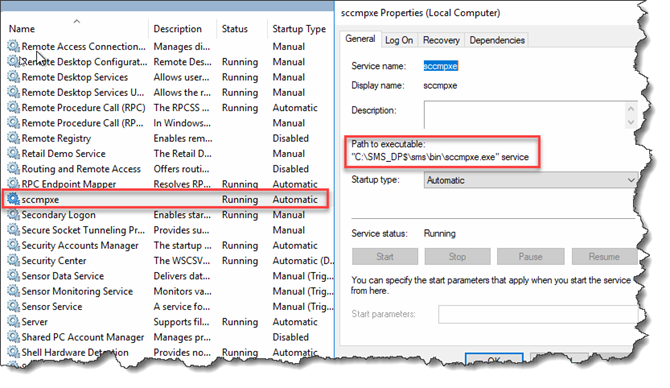 When we don't have WDS installed, we don't have the REMINST folder, where the WDS service normally stores the boot images. Instead the boot images will be stored in the "C:\SMS_DP$\sms\bin\SMSBoot" folder.

Verifying PXE from Desktop Distribution Points
To verify that everything is working as expected, simply make a note of the IP address of the desktop client that is now a PXE server. In my case that's 192.168.1.107.
And when you PXE boot a new client, it is easy to verify that we are now PXE booting from the Windows 10 desktop client.

If you need to verify or troubleshoot the PXE boot from the desktop client, the SMSPXE.log file is located in the "C:\SMS_DP$\sms\bin\" folder.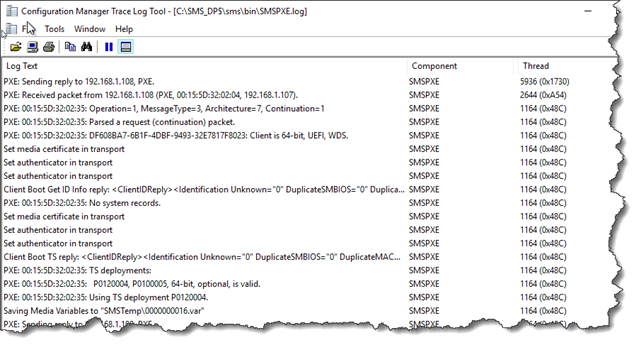 Conclusion
This is good news for many SCCM customers that have small remote offices on slow wan links without any local servers. They will now be able to provide local PXE boot without using 3rd party tools.
That's it… Enjoy!