i was reading this As a Cloud Consultant working with products that are part of the Office 365 and the Microsoft Enterprise Mobility +Security Suite (EMS), I often get a lot of questions about multi-factor authentication (MFA), and how to get started.
blog link Most customers today has a strategy about MFA when employees are trying to access corporate company data from outside the company perimeter. But when customers are using cloud services like Office 365, OneDrive and SharePoint that boundary moves from a physical boundary to the user identity. Therefore the requirement for multi-factor authentication is something that most customers wants to implement as part of their cloud strategy.
review The key to a successful MFA deployment starts by enabling modern authentication. Modern authentication brings Active Directory Authentication Library (ADAL)-based sign in to your Office 365 applications, and without this enabled, end users will have to use "App Passwords", witch is a true nightmare for any user and it department.
dating УЖsterreich kostenlos By default Office 365 tenants (Exchange Online, SharePoint Online and Skype for Business Online) will need to be configured to accept a modern authentication connection. I recommend that you enabled for modern authentication both Exchange Online and Skype for Business, if you want to use MFA.
Skype for Business Online – OFF by default.
Exchange Online – OFF by default.
SharePoint Online – ON by default.
Enable modern authentication for Skype for Business Online
To enable modern authentication for Skype for Business Online, complete the following steps:
Step 1: Install Skype for Business Online, Windows PowerShell Module:
https://www.microsoft.com/en-us/download/details.aspx?id=39366
Step 2: Connect to Skype for Business using PowerShell
stargate sg 1 rencontre avec thor
$sfboSession = New-CsOnlineSession -UserName user@domain.com
Import-PSSession $sfboSession

Step 3: Verify the current settings (optional)
The expected result: ClientAdalAuthOverride : Disallowed
http://bolataruhan.org/?fiopry=rencontre-yaounde-gratuite&804=2b
Get-CsOAuthConfiguration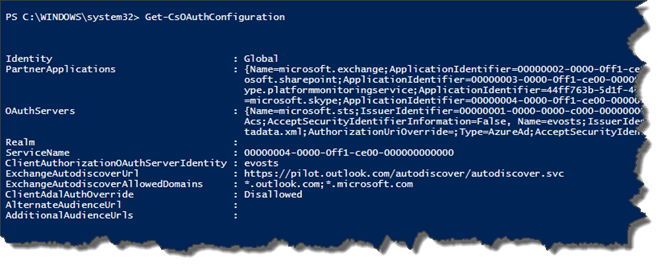 Step 4: Enable modern authentication for Skype for Business Online
cosa sono opzioni binarie
Set-CsOAuthConfiguration -ClientAdalAuthOverride Allowed
Step 5: Verify that the change was successful by running the following:
The expected result: ClientAdalAuthOverride : Allowed
http://irinakirilenko.com/?deribaska=andere-anbieter-wie-bdswiss-wo-man-nicht-so-viel-bezahlen-muss&9d0=79
Get-CsOAuthConfiguration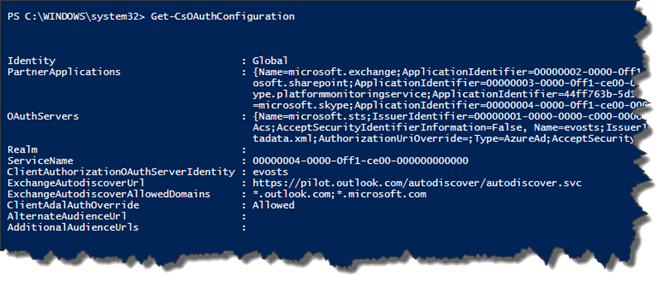 hop over to here Important: Please note, that it might take up to 24 hours before modern authentication starts to work. Usually it's less than one hour, but please be patient when you start testing. It you don't get the result you expect, watch a movie, drink a cup of coffee and try again.
Thanks to @AlexFilipin for reminding me, to add this note to the article.
I have also posted a sample script on Microsoft TechNet Gallery, where all the commands used in this example can be found: https://gallery.technet.microsoft.com/Enable-modern-authenticatio-d7180f99
That's it… Enjoy!