As a SCCM guy, I spend a lot of time creating and managing collections. In SCCM 2012 I've reduced the time, but a day where I don't spend time in the collection node, is still a rare day…

One of the new features in SCCM 2012 that I use a lot is the Include/exclude collection rules. It's really handy if you want to target a large group except all "X" systems.
But what happens if you rename the collection that you've used as an include/exclude rule. Well… Not much, as the rules are based on the Collection ID and not the collection name itself, but the rule name remains the same (the old name) when you view the Membership Rules.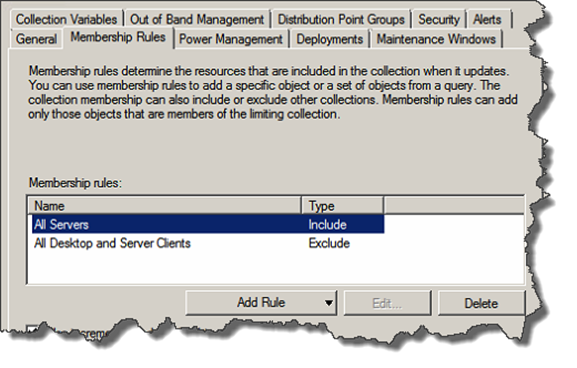 The reason for this behavior is that the Name is created when you add the collection, but has nothing to do with the name of the collection. The name is just use for a new rule by default (and can't be changed).
So how do we identify a collection that has been renamed? Well… We can create reports and queries, but another simple way is to just export the collection to a MOF file, and read the collection ID directly in the file.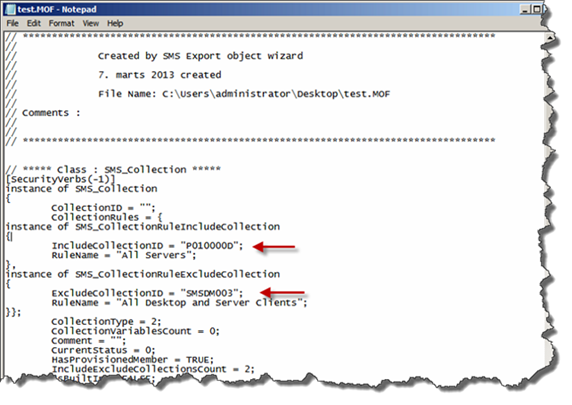 Enjoy.