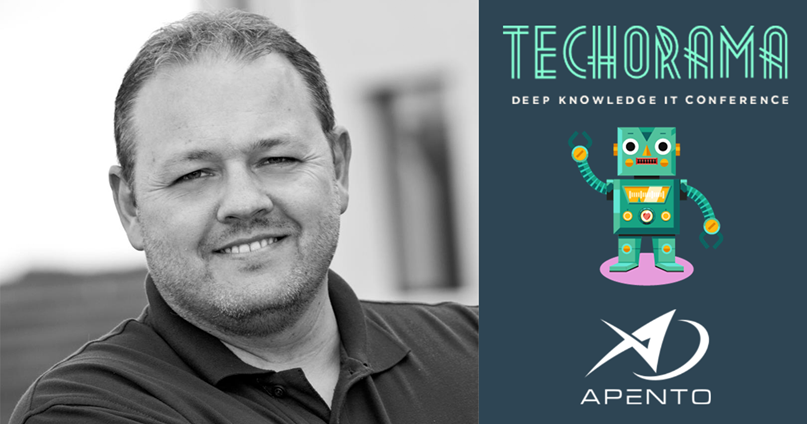 Next week I'll be speaking at the Techorama conference. Techorama is a yearly international technology conference which takes place at Kinepolis Antwerp. This conference is a healthy mix between developers, IT Professionals, Data Professionals and SharePoint professionals. The key concept of the conference: Deep Knowledge, so expect less slides, and more demos!
The speaker list is pretty awesome, and it's perfect mix with lots of international top speakers, Microsoft MVP's and Community Experts! Check out the full speaker list: https://techorama.be/speakers/
I have the great pleasure myself to be delivering two sessions this year. My good friend and fellow MVP, Ronny de Jong will co-present both sessions with me fir the first time… This will so much fun

Our first session is Windows Autopilot, don't let the perfect be the enemy of the better.
Microsoft undoubtedly positions Windows Autopilot as the new full self-service deployment mechanism of Windows 10. Windows Autopilot is a collection of technologies used to set up and pre-configure new devices, getting them ready for productive use. In addition, you can use Windows Autopilot to reset, repurpose and recover devices. This solution enables an IT department to achieve the above with little to no infrastructure to manage, with a process that's easy and simple. Too good to be true? In this session we reveals not only the advantages and use cases of Windows Autopilot but also reflects the real life challenges from practice.
Our second session is called Shift to a modern desktop? Configuration Manager is your best friend!
In this session we'll give you real-world and proven deployment recommendations for how to shift to a modern desktop. Find out what's new, what's changed, and learn the best practices. We'll focus on how System Center Configuration Manager and Microsoft Intune is a perfect match. How to use Windows Analytics for device and app readiness. Windows Autopilot for new PC acquisition and how to optimize the Windows as a Service model along with Upgrade Task Sequences.
More information and registration: https://techorama.be/
Hope to see you there!
/Enjoy
+Ronni Pedersen