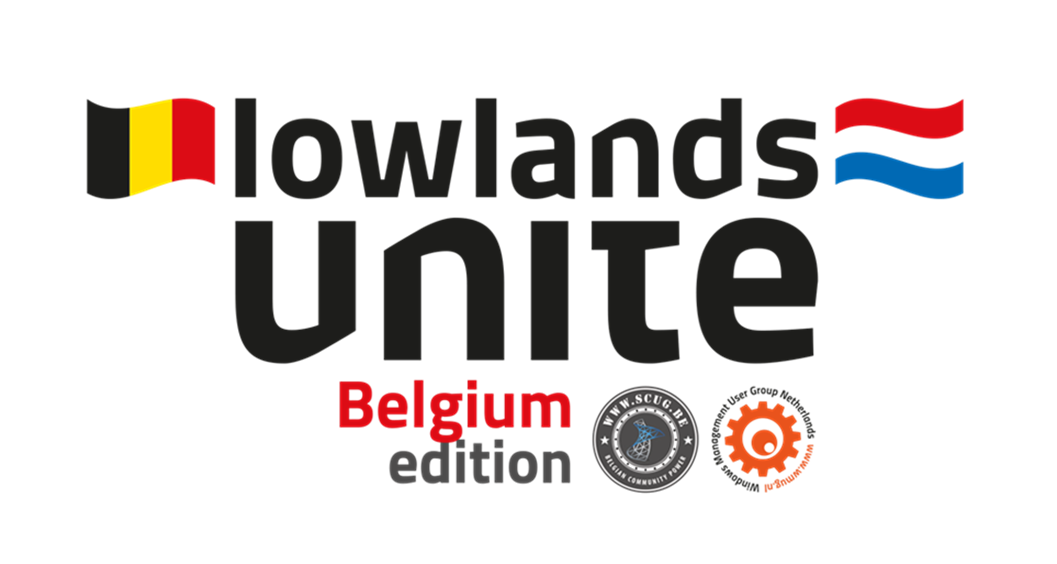 Right now, I'm sitting in a Lufthansa Airbus A380 somewhere over the Atlantic ocean. Next week, I'll be attending the Microsoft Ignite 2017 event in Orlando, to get some insights to the latest updates and strategies from Microsoft. So why not spend the time writing this blog post!
Next month I've been invited to present at the Lowlands Unite event in Belgium. The Lowlands Unite events are joined user group events between the Belgium and the Dutch System Center User groups, and earlier this year I was invited to the Dutch edition in Amsterdam. The event in Amsterdam was a really great and well organized event so my expectations to the event in Brussels are very high.
My session at this event will be a session about the Enterprise Mobility + Security (EMS) suite, and how customers has used the EMS suite to protect their data and cloud identities in a hybrid cloud world. This time my primary focus will be on automation of administrative tasks, conditional access and multi-factor authentication. And of curse all the latest updates and new from Ignite in Orlando.
But the real superstar of this event is David James (DJ). DJ is the Lead Developer of System Center Configuration Manager (SCCM), and during the week, he'll be visiting different user groups around Europe to share some interesting insights to SCCM, the telemetry data they get from customer, how they use the data, and great information about the development process internally at Microsoft.
Two moth ago DJ was visiting our Danish User group in Copenhagen, and the feedback we got from the attendees was amazing. If you work with SCCM, this is truly a session you can't afford to miss!
Looking forward to see to all in Brussels next month.
Register for the event here:
http://scug.be/events/2017/09/15/lowlands-unite-2017-registration-is-open/
Enjoy.