Today I got a support call from a customer, where all software update was being deployed successfully, except the Microsoft Office 2010 Service Pack 2. About a year ago, I had customer with a similar issue, so I though, it might be worth sharing in a blog post…
At this customer all clients was stuck at "Downloading (87% Complete)…."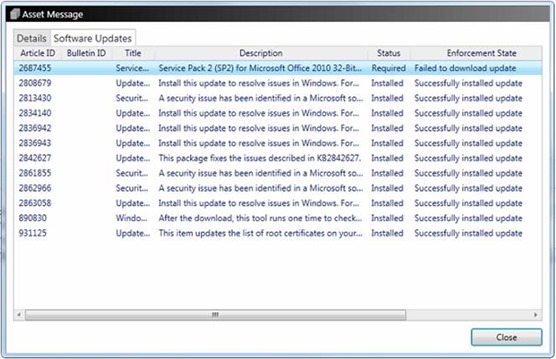 System Center 2012 Configuration Manager had a lot of great built-in reports, and the report; "Management 7 – Updates in a deployment missing content", will show what deployed updates is missing content in the packages/distribution points.
The report showed us, that all Norwegian language files was missing.

The customer was running an English version of Office 2010 with additional language packs installed. English, Danish, French, German and Norwegian.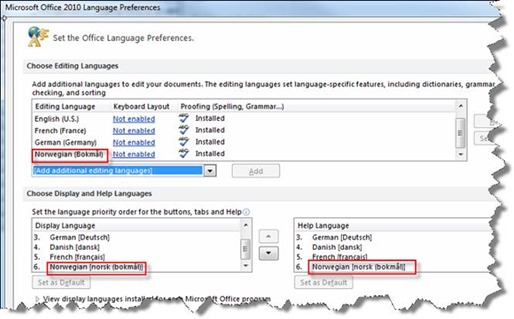 By default, all these languages (except Norwegian and Danish) is selected languages for Software Update Point Component.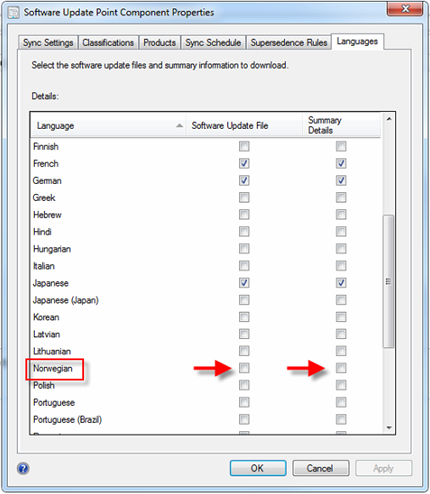 The solution (very simple)
1. Add support for the missing language (Norwegian).
2. Re-download the update, and update the distribution point.
3. Sit back and watch your reports…

Enjoy.